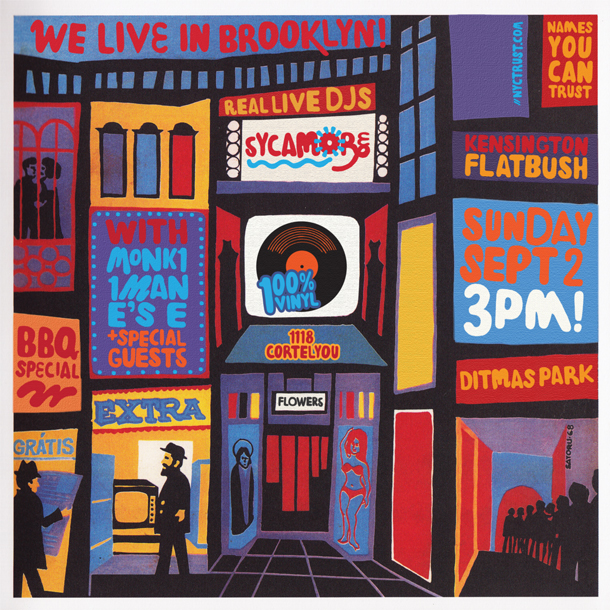 We Live In Brooklyn Afternoon BBQ Special…
NYCTrust's We Live In Brooklyn family affair (3rd Thursdays Every Month) has been going strong for almost 2 years already. Along with hosts Asaf, E's E, Oneman & regulars Monk-One & Boogieman, they've had dozens of world class DJs grace the decks with heavyweight records over that span. To celebrate the end of another Summer at Sycamore, they're taking the WLIB party outdoors for some BBQ and records (of course). Expect an army of guest DJs spinning the filthiest of Funk, Sweet Soul and everything in between.
Sunday September 2
Sycamore Bar + Flower Shop (In the Backyard)
1118 Cortelyou Road
Ditmas Park, Brooklyn
3pm – Free Admission
If I make it back from my mini vacation in time you will expect to hear me throw down some heat at this jam with Brooklyn's posse of DJs.